Hello Curious Readers!
With the royal wedding literally DAYS away, It has got me thinking about my own wedding next year. A key aspect of any wedding is the all important cake (okay, it isn't that important unless you like cake...but I like cake so therefore it is important!). Purely for ease of use, my desire to avoid the cake cutting ceremony and just because they are fabulous with a capital F, we are having cupcakes. Cue the insane hunt for cupcake recipes ,we are obviously baking and decorating our own, it wouldn't be our wedding without the obligatory DIY.
So in my quest for the perfect cupcake, I have noticed an odd trend on Pinterest this week which is "cocktail" or "drink themed" cupcakes and I just had to jump on the bandwagon. The Boy and myself have a BBQ coming up for our birthdays and I have a feeling I may have to try out some of these recipes!
What about some yummy margarita cupcakes?
Pina Colada Cupcakes! One of my favourite drinks in cake form!
Coca Cola Cupcakes...really not sure about this. Either completely amazing or really unpleasant


Sangria Cupcakes. I love the idea of these for a gorgeous summer day, perhaps served with the drink too?
Of course we need to have Champagne Cupcakes on this list!
And finally just for my dad..... The GUINNESS CUPCAKE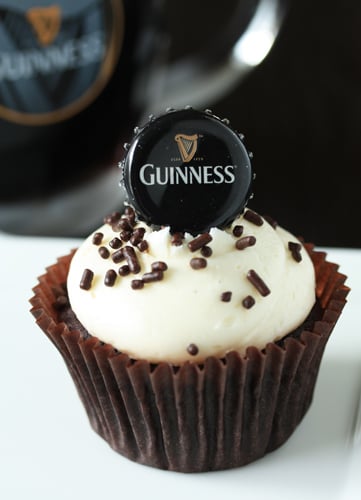 If you have the recipe for any of these or feel like making them yourself, please email me to show me how it went. Send pictures and I will happily add them to the site! Also if anyone has tried Coca Cola Cupcakes then please enlighten the rest of us! Are they any good?
All thanks go to the people who supplied these images as I cannot take credit for them, towards the end of the month I will hopefully have pictures of my own culinary creations!